Building Planned Maintenance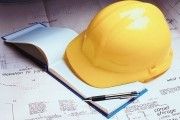 It is becoming increasingly pertinent for any business plan to allow for the preservation of property owners to be aware of whether the properties they own or are responsible for, comply with current day standards.
This is why we develop maintenance plans, which, highlight where specialist advice might be required to ensure the client has full knowledge of project costs and to allow for future budgeting. We can even implement any maintenance work required.